Participants will be introduced to Machine Learning and AI with a focus on two services. Firstly, the Amazon Rekognition service which provides a simple insight into how machine learning works and how objects can be detected in images. Secondly, the Amazon Lex service, which we will use to build a simple chatbot.
Amazon Rekognition makes it easy to add image and video analysis to applications using highly scalable, deep learning technology that requires no machine learning expertise to use. Enabling users to identify objects, people, text, scenes, and activities in images and videos, as well as detect any inappropriate content. Amazon Rekognition also provides highly accurate facial analysis and facial search capabilities that you can use to detect, analyze, and compare faces for a wide variety of user verification, people counting, and public safety use cases.
Amazon Lex is a service for building conversational interfaces into an application using voice and text. Lex provides the advanced deep learning functionalities of automatic speech recognition for converting speech to text, and natural language understanding to recognize the intent of the text, to enable you to build applications with highly engaging conversational interactions.
The workshop is designed to show girls how AI is currently being used and inspire them to imagine what else we are capable of with the power of AI.
Workshop Leaders:
Ksenia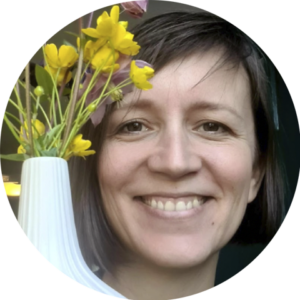 Ksenia is a Solutions Architect at AWS. She has worked in IT for over 15 years and tried out different roles such as consultant, solutions architect and team lead. She is originally from Russia, spent her high-school and university years in South Africa and then came to Switzerland to pursue a PhD in Computer Science. What she loves most about IT is the need to be creative and analytical when solving problems with technology. She is a mom to two young boys, who already cannot keep their hands off of tech gadgets!
Camille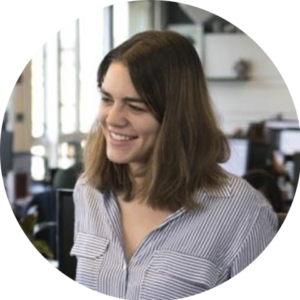 Camille is a working student in the Solutions Architect Team at AWS.
She has a background in digital marketing and worked prior to AWS in a consulting firm in Hong Kong.
As she is passionate about data and technology, she decided to pursue a Master's degree in Data Science.
Camille partly grew up in France and she speaks French, German and English.
Scott
Coming from a software development background, Scott has been working as a Solution Architect for the last 6 years, most recently for AWS in the Solutions Architecture team in Zürich. He loves to build things and to help others with their projects, and is always excited to pass my enthusiasm onto others.